Click here for FoE Halloween Event 2022
We are sorry to disappoint you if you came here for FoE Halloween 2019 event is quests and tips, as you won't found any quests here. Why?
During the last couple events (Fall Event and Summer Event) we did experiments and were able to finish all quests on time without looking to quests list. So we decided there is no point of publishing those lists.
With Halloween 2019 event is happening the same. We were able to finish first 30 quests in less then 25 hours. Here is a screenshot from one of our worlds'.
It is almost 21 day to go until the end of event and more then half of quests are solved already. So why to rush things?
Also it would be insane to follow all quests lines then during this year Halloween events you can have up to 10 quests lines simultaneously. Besides the main quest and regular daily quest there are 8 book quests.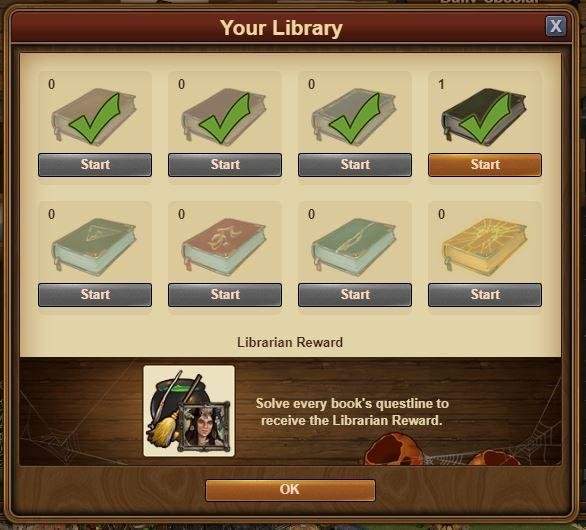 So it should big headache to follow all quests and plan everything in advance.
Of course we don't force you to follow our decision and if you still want to see full quests line in advance this site will help you https://forgeofempires.fandom.com/wiki/2019_Halloween_Event
Later we will be publishing tips how to solve quests as they tend to be the same over and over again. So hopefully we will see you coming back in the future.