On 3rd of January, 2019 Forge of Empire introduced new addition to the game – Cultural Settlements.
It has separate map, but some resources, like coins, supplies, diamonds overlap with your main world.
Some players are get confused when they see this expansion selection screen: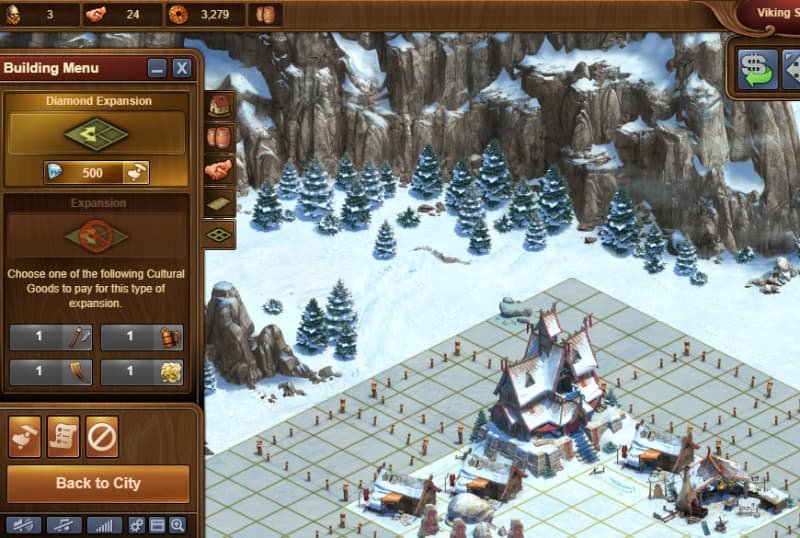 At first look it seams like you need to use 500 diamonds for expanding your village, or another option to have 1 of each goods (Axes, Mead, Horns, Wool). But it is wrong, because a lot of people don't read what is written above the goods. It says: "Choose one of the following Cultural Goods to pay for this type of expansion". Choose ONE: it means 1 Axe or 1 Mead or 1 Horn or 1 Wool.
So at the beginning you need to build Axe Smith to produce some Axes. As far as you will have some Axes on your hands you will be able to use 1 Axe expansion for expanding your village.
The next expansion will cost 5 Axes, but still 1 Mead or 1 Horn or 1 Wool.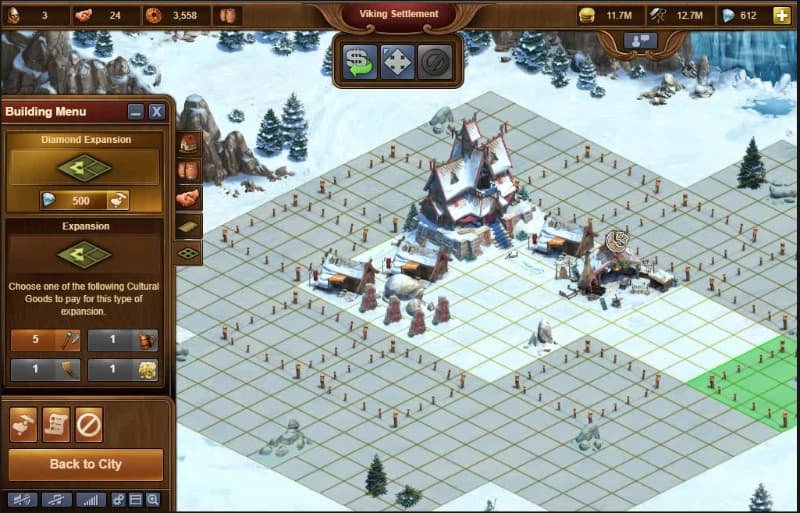 As you can see you don't need diamonds to expand your settlement.  Just carefully manage your recurses and goods.